Topa Insurance Company Implements Guidewire Cloud-Based Solution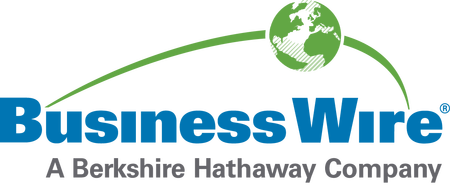 CALABASAS, Calif. & FOSTER CITY, Calif.--(BUSINESS WIRE)--Topa Insurance Company, a California-based Property and Casualty (P&C) insurance provider, and Guidewire Software, Inc. (NYSE: GWRE), provider of the industry platform P&C insurers rely upon, today announced that Topa has successfully implemented Guidewire InsuranceNow™ for its Commercial Excess and Commercial Auto lines of business.
Topa implemented InsuranceNow to modernize its technology platform and transform the way it does business. The company is currently extending the implementation to its other commercial and personal lines of business.
"Our previous environment consisted of disparate systems and processes that lacked real-time information and integration and required a wide variety of technical skills to maintain, leading to a high level of complexity that affected our speed to market," said John Donahue, president and chief executive officer, Topa Insurance Group. "With InsuranceNow, we have been able to improve underwriting, claims, and reinsurance handling through enhanced integration, and better measure improvements and opportunities for data, business intelligence, and reporting capabilities."
Brian Schween, senior vice president and chief information officer, Topa Insurance Group, said, "By following a mainly out-of-the-box implementation approach, using configuration to make changes rather than customization, we were able to complete the initial implementation on time and under budget, putting us in a good situation for our next phases. Feedback from our users has been positive so far; they really like the system and the new features and functionality available to them."
"We congratulate Topa on their successful InsuranceNow implementation," said David Burns, vice president, Professional Services, InsuranceNow, Guidewire Software. "Topa is well known for their excellence in underwriting, product development, and customer service. Guidewire InsuranceNow is pleased to partner with a great company to provide an industry-leading, value-based P&C core Software-as-a-Service (SaaS) platform that enables Topa to adapt and succeed in a rapidly-changing insurance market.
About Topa Insurance Company
Topa Insurance Company is one of the wholly owned subsidiaries of Topa Insurance Group, a boutique insurance holding company based in Calabasas, California, which provides wholesale insurance solutions. Other subsidiaries include Dorchester Insurance Company (USVI), NevPac Reinsurance (BVI), and Topa Insurance Services (USVI). The group is led by our Board of Directors, William Anderson, Chair, Judith Munzig, Brenda Seuthe, John Donahue, Michael Day and Judy Mann. Topa Insurance Group is focused on underwriting profit, operational excellence and agility for continuous growth. For more information about Topa Insurance Group, please visit www.topa-ins.com.
About Guidewire Software
Guidewire delivers the industry platform that Property and Casualty (P&C) insurers rely upon to adapt and succeed in a time of accelerating change. We provide the software, services, and partner ecosystem to enable our customers to run, differentiate, and grow their business. We are privileged to serve more than 350 companies in 32 countries. For more information, please visit www.guidewire.com and follow us on twitter: @Guidewire_PandC.
NOTE: For information about Guidewire's trademarks, visit https://www.guidewire.com/legal-notices.
Source: Business Wire